Printable Adventure Time Coloring Pages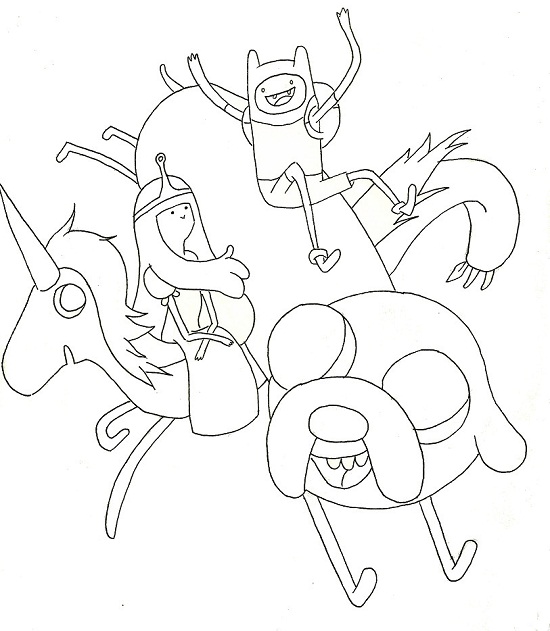 We all love to have adventures in our lives at some point or the other. A life simply consisting of eating and sleeping tends to dull the senses. The American animated television series serves to fulfill this craving. In it, a 14-year-old boy called Finn along with his magical dog, Jake confronts a series of missions to prove themselves capable of being called adventurers.
Now, you may conveniently get hold of these coloring sheets to make your kid know about this interesting character and also nurture his creative skills through coloring. Make sure that none of the colors overlap while he paints. Make the activity interesting!
Adventure Time Coloring Sheets