Printable Alvin and the Chipmunks Coloring Pages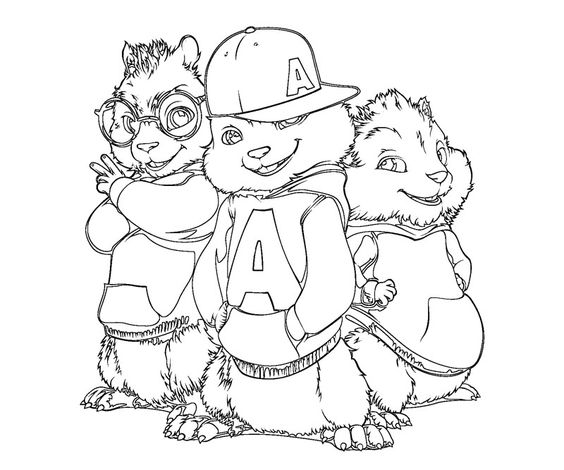 This American comedy movie depicting the musical journey of three "Chipmunks" can be a good drawing topic for your kid. Why? Firstly, if your little one has seen the movie, then he would feel interested in painting the characters. Secondly, even if he has not seen them, the images of cute chipmunks are appealing. So, what are you waiting for?
Get hold of these coloring sheets that are full of pictures of the chipmunks and offer them to your kid. You may assist them initially but insist upon selecting crayons as watercolor might be difficult to manage. Also, make sure that the coloring is neatly done. Have fun!
Alvin and the Chipmunks Coloring Sheets