Printable Angry Birds Coloring Pages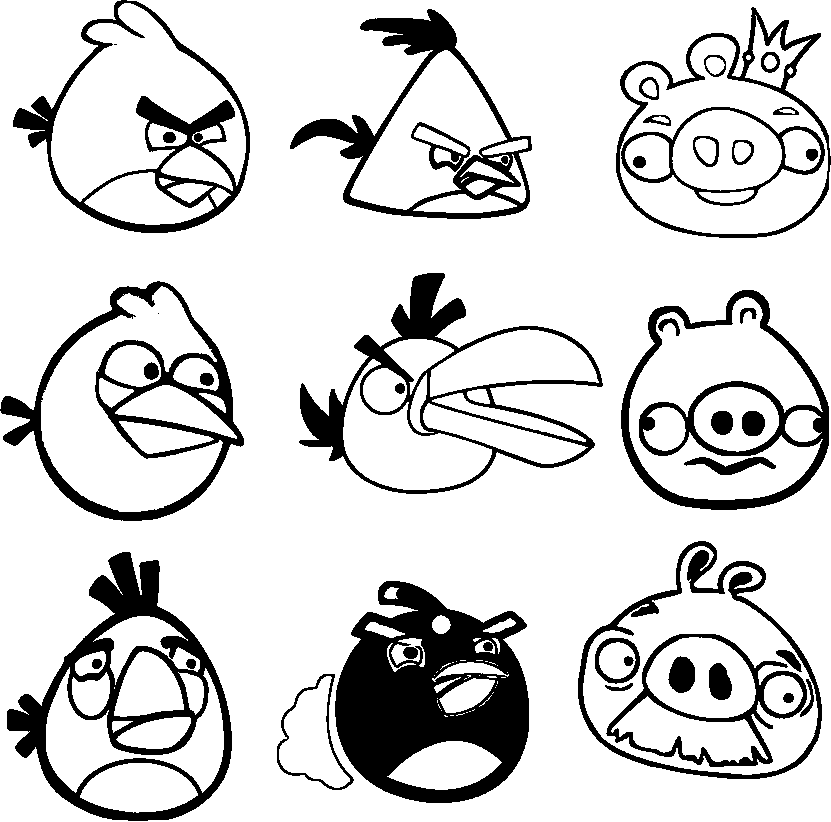 If your kid is an ever enthusiastic player of the video games, Angry Birds, then you must know what other ways this persistent habit can be tuned to. Get hold of these coloring sheets that are filled up with various images of these birds and help your child in coloring them.
Some of the pictures depict just one angry bird while others present a cluster of them. Most are rather easy to paint, and if your child faces problems, you may assist initially. Make sure that your child derives the same joy in painting as much as he does playing the actual game. Enjoy!
Angry Birds Coloring Sheets