Printable Ariel Coloring Pages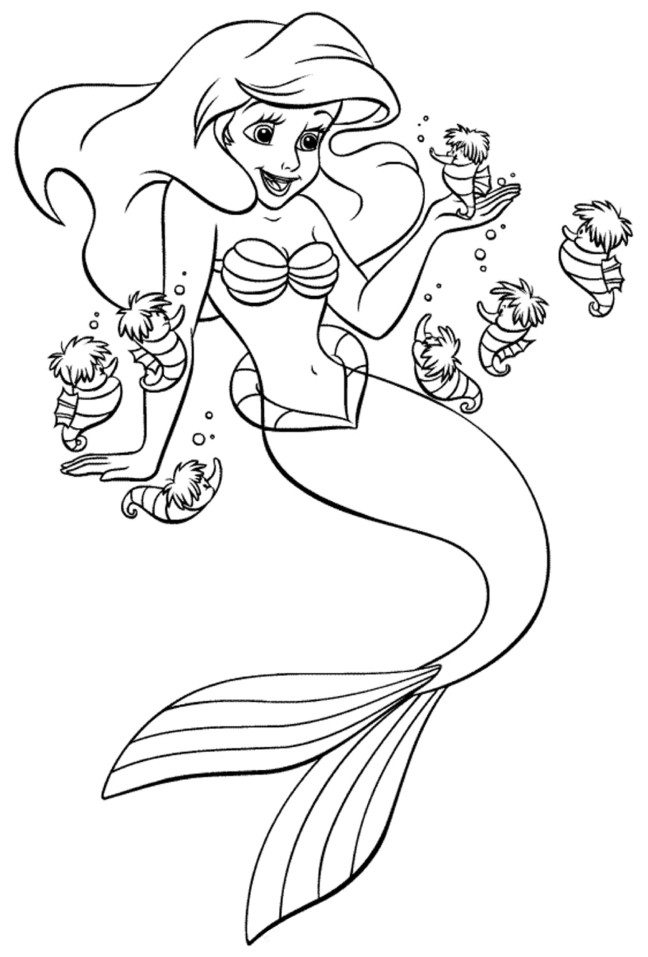 If you have not shown your kid Walt Disney's "The Little Mermaid," then you may surely read out the story of this beautiful Mermaid "Ariel," who wishes to have legs like humans and then confronts a host of unexpected problems. This amazing story is both delightful and moralistic. Now, if monotonous storytelling is not liked by your child, you may select these coloring sheets.
These sheets present the varied events of the story in the form of pictures and thus makes narration easy. You may easily point out when "Ariel" reached the palace or when she sat thinking about her destiny by simply going by the pictures. Make sure that the coloring is done neatly and that the activity is enjoyable.
Ariel Coloring Sheets