Printable Cat in the Hat Coloring Pages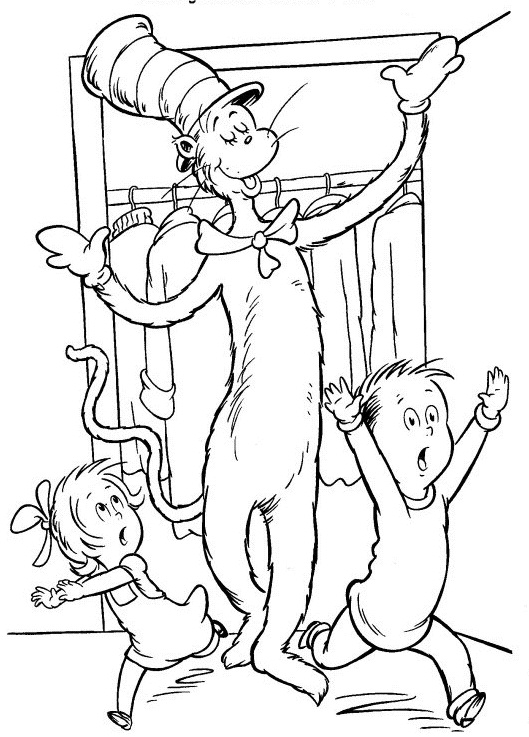 If you wish your kid to do painting willingly, you need to make sure that the drawing is something that attracts his attention, making him enjoy the activity as much as he does other things he loves. The children's book, Cat in the Hat revolving around a cat that wears a striped hat and a red bow can be an interesting variation. So go for it fast!
These coloring sheets show the cat involved in a variety of activities. Hence, as your kid colors, you may narrate the story in bits. However, make sure that the activity is engaging and that the drawing is neatly done. You may also assist initially. Have unlimited fun.
Cat in the Hat Coloring Sheets