Printable Club Penguin Coloring Pages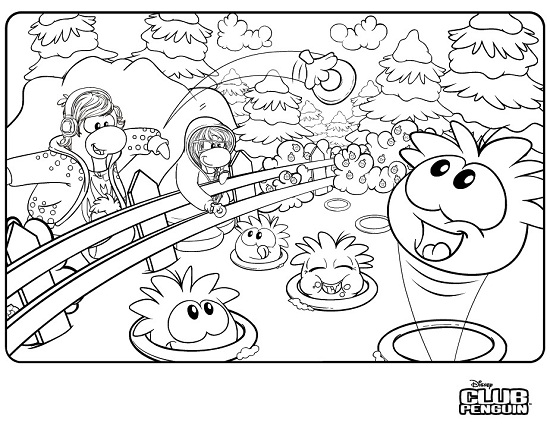 Club Penguin is an online game, created by New Horizons Interactive that involves many players and is designed for children ranging from 6 to 14 years. However, anyone can play these games using a graphic representation of penguins. Sounds interesting? Well, you may use the concept in doing something creative and constructive. How? Just go on reading.
Get hold of these coloring sheets that are filled up with images of Club Penguins and offer them to your kid. Assist him initially for the pictures may appear a bit complicated. Start with crayons and go on to watercolor. Make sure that the coloring is neatly done and that the activity is enjoyable.
Club Penguin Coloring Sheets