Printable Despicable Me Coloring Pages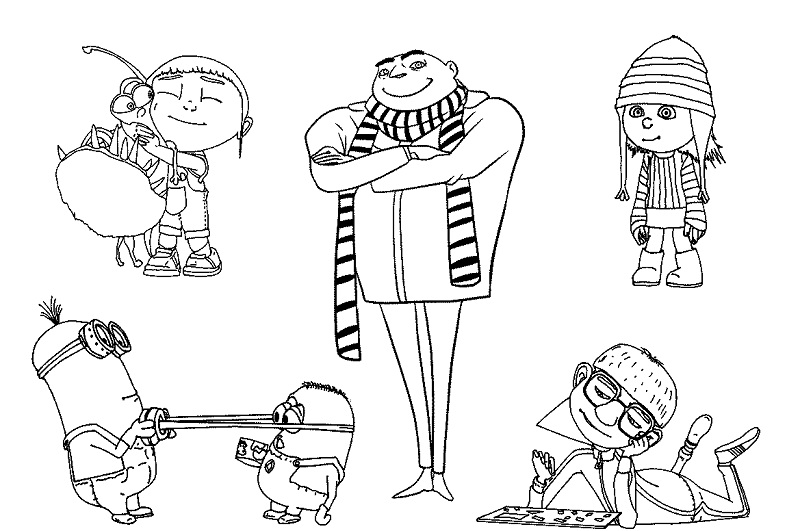 Despicable Me is an animated comedy movie that revolves around the exploits of master villain, "Gru" and his adopted three girls as well as the crafty ministrations of a rival villain, "Vector" who decides to steal the Pyramid of Giza. Now, your child may want to see this movie again and again. What to do? Well, you may make use of an excellent and creative method.
Get hold of these coloring sheets that are full of images of characters from the movie. Insist your child that he selects crayons over watercolor since the latter might be difficult to handle. Assist initially if necessary. Make sure that the work is done neatly and that it is not boring. You may also narrate facts from the movie if your child has not seen it.
Despicable Me Coloring Sheets