Printable Dora Coloring Pages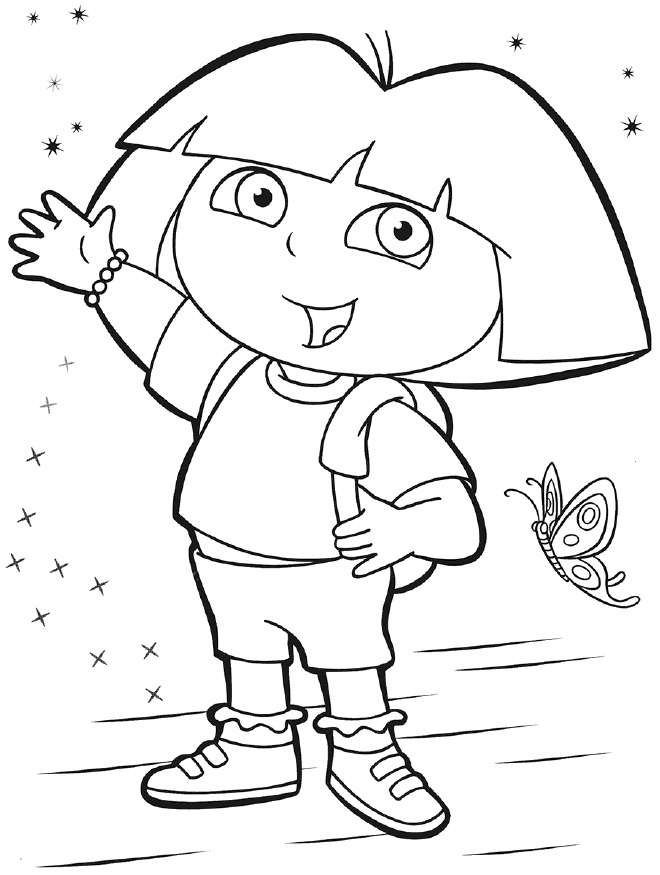 Dora, featuring in the American animated series, is a brave girl of 8 years, who along with her friend Boots, goes on a trip to find something interesting. She employs her knowledge of Spanish language to communicate with people and confronts every hurdle that comes her way.
These coloring sheets are full of different images of this little girl, and you may easily get them if you wish to increase your kid's creativity. Help him in coloring them and make sure that the work is neat. You may also add bits about this character so that next time he spots her on television, he can easily relate to the show.
Dora Coloring Sheets