Printable Earth Day Coloring Pages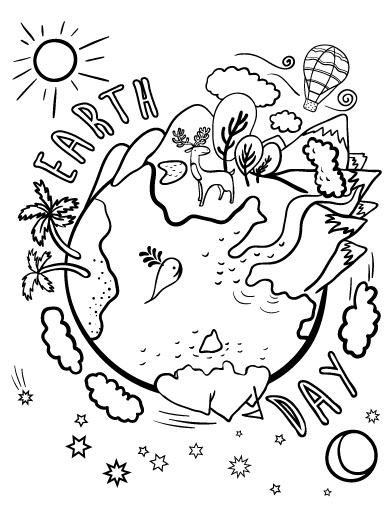 We know that there are some potent threats that our earth faces like global warming, deforestation or pollution. However, it becomes a little difficult when we tend to explain small minds these complicated issues. But awareness about environment needs to be steeped at an early age for it is this consciousness that can  overcome the raging problems in future.
Hence, why not introduce your kid to these coloring sheets. These sheets contain images of our mother earth and at times there are also valuable pieces of information added like " love the world you live on." While putting color, your child will get to know about important facts like why we need to celebrate this day or what we do on such days. See, the activity is both entertaining and educative!
Earth Day Coloring Sheets