Printable Fireman Coloring Pages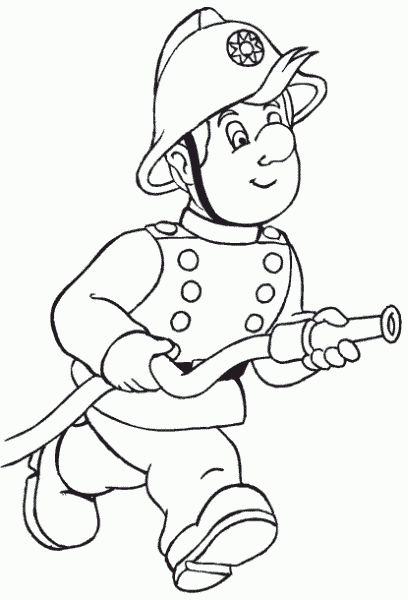 Children mainly in kindergartens are made to learn about people who help others and about whom kids generally ask a lot of questions is the firefighter. This person wearing a uniform and cap and coming in a vehicle with the customary loud ringing is not easily visible in daily life. Then how can your child know more about these persons?
Get hold of these coloring sheets that are full of images of these firemen. Some show him splashing water over a burning building while some show him standing in front of his engine. As your kid colors them, you can describe his activity or the type of danger that these men face. Help to make the activity enjoyable and educative.
Fireman Coloring Sheets