Printable Halo Reach Coloring Pages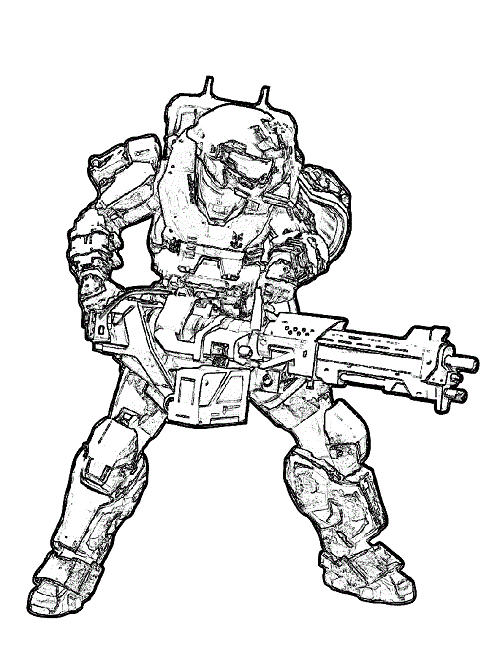 Kids, mostly boys love games that include a lot of action. Shooting, boxing, punching are among the numerous activities that they find exciting. Naturally, video games like Halo Reach that involves first-person shooting are immensely liked by them. Now, you may use the concept in doing something constructive and creative. How?
Get hold of these coloring sheets that are filled up with figures from the Halo Reach video game and offer them to your kid. He is sure to grab them. Insist upon selecting crayons over watercolor as the latter might be difficult to manage. Assist him initially as the characters may appear complicated. Make sure that the coloring is neatly done.
Halo Reach Coloring Sheets