Printable Harriet Tubman Coloring Pages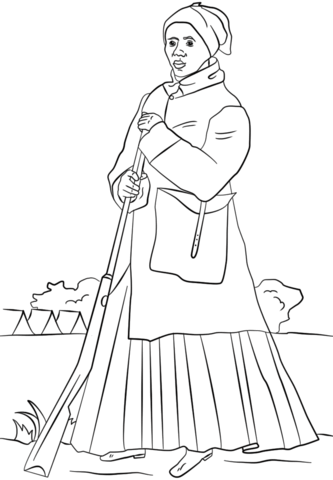 Children like hearing inspirational stories, and it's also good to make them aware of certain people who made great contributions to society. One such figure is undoubtedly Harriet Tubman, an American abolitionist who was instrumental in leading hundreds of slaves to freedom. Now, you may narrate the story with the help of a creative and constructive activity. How? Read on.
Get hold of these coloring sheets that are full of images of this great woman and help your child in coloring her. You may also assist initially. Make sure that the drawing is done neatly, and that work is enjoyable. For this drawing, you may allow your kid to select watercolor as the figures are neatly drawn. Have fun!
Harriet Tubman Coloring Pages