Printable Jasmine Coloring Pages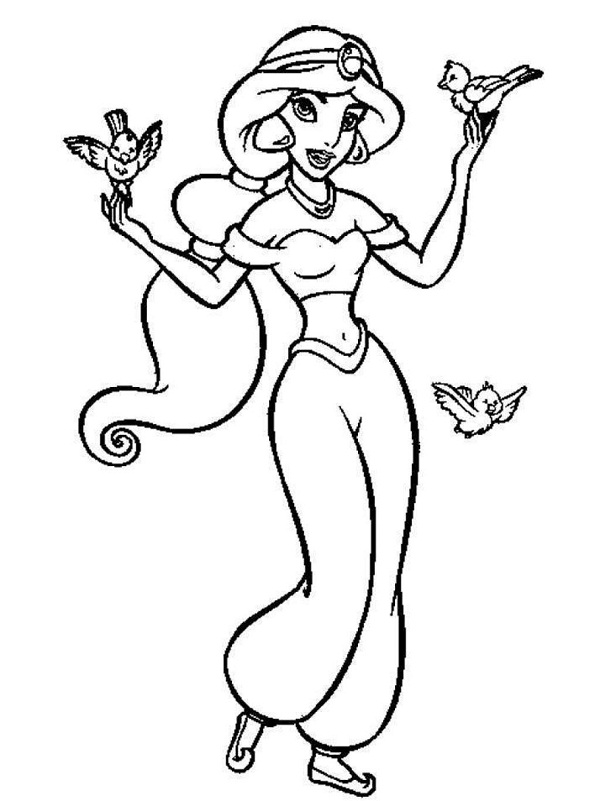 One of the stories for children that has universal appeal is obviously "Alladin" and who can forget his beautiful wife "Jasmine?" A princess who is bound to live within the boundary drawn by her father, the "Sultan" of "Agrabah," she longs for some adventure and finally finds so with the arrival of Alladin. Now, you may sure make your kid aquatinted with such a thrilling tale and such fascinating characters in a slightly different way.
Get hold of these coloring sheets that are full of images of Princess "Jasmine" and help your child in pouring color over them. He is bound to get interested. You may also narrate the tale. Make sure that the work is done neatly and that the activity is enjoyable.
Jasmine Coloring Sheets