Printable Luau Coloring Pages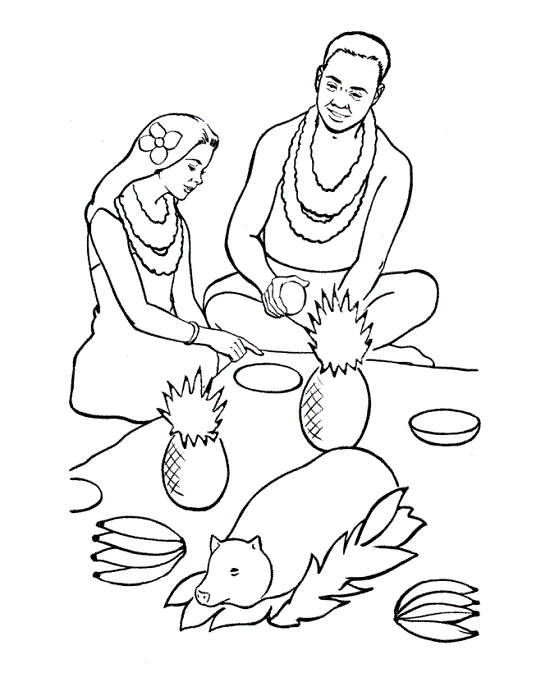 This traditional Hawaiian feast involving a variety of food is an interesting subject that can be explored in a variety of ways. How? Well, you may get hold of these coloring sheets that are full of black and white images of this feast and help your kid in coloring them. Thus, your child would get to know of a colorful festival as well as sharpen his coloring skills.
The images are also easy to paint and if he has problems, then insist upon selecting crayons over watercolor as the latter may be difficult to handle. You may furnish details about the feast while he becomes engrossed. Ensure that the work is done neatly and that the activity is not boring. Have fun!
Luau Coloring Sheets