Printable Powerpuff Girls Coloring Pages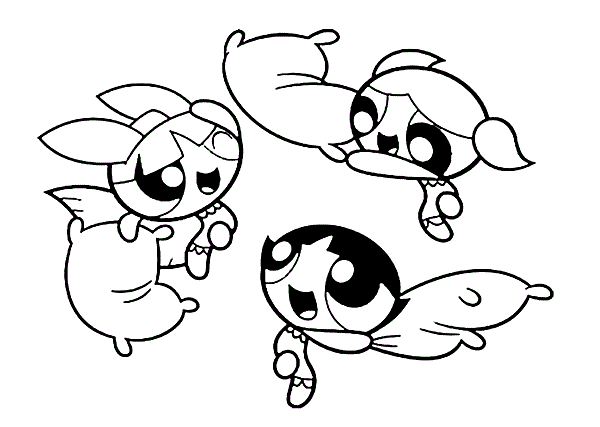 Powerpuff Girls is an American television series that revolves around the endeavors of "Blossom," "Buttercup" and "Bubbles" to save the world against destructive powers. Now, even if your kid does not know about it or has not seen it, you may use the theme in doing something constructive and interesting. How? Go on reading.
Get hold of these coloring sheets that are full of images of the characters of the television series and offer them to your child. Assist him initially if required and insist upon selecting crayons over watercolor as the latter might prove difficult to handle. Make sure that the coloring is neatly done.
Powerpuff Girls Coloring Sheets