Printable Barbie Princess Coloring Pages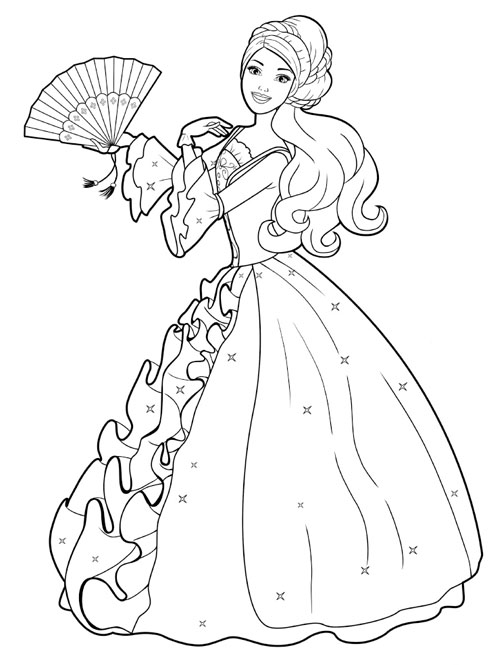 Playing with dolls and imitating to be a grown up is one of the enjoyable hobbies of small girls. And almost every girl wishes to be as charming and beautiful as the princess, "Barbie" sometime. The golden hair falling on a cheerful face coupled with a perfect figure is what makes "Barbie" such a favorite among growing girls. Well, won't they be then just too happy to get sheets full of their admired dolls?
 Get hold of these sheets fast and help your enthusiastic kid in coloring them. The sheets depict Barbie in different modes; one idly sitting while another getting ready to wed. While your kid colors, you may narrate small details. Make sure that the activity is enjoyable and that the coloring is neat.
Barbie Princess Coloring Sheets