Printable Blues Clues Coloring Pages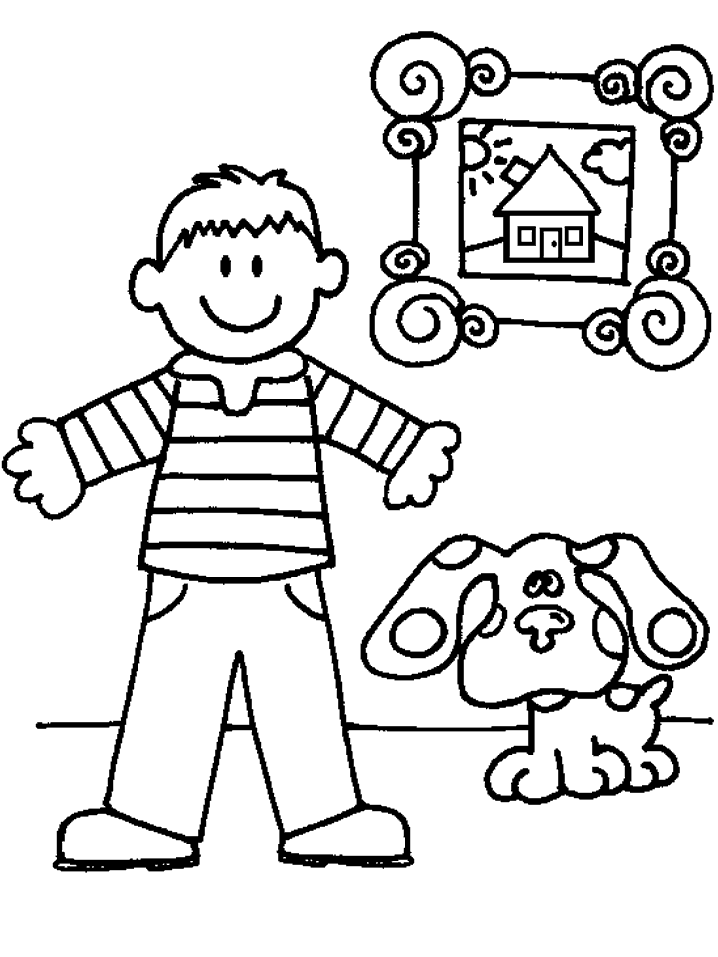 Remember Blue Clues and Steve Burns? Well in case you don't, let's remind you that here the point of discussion is a television series by the name Blue Clues that featured an animated blue colored dog, which left clues for the host and his friends to discover a treasure. Interesting? 
You may get hold of these coloring sheets that are filled up with the pictures of this animated dog. Involve your child in painting them, and you may initially assist him too. Make sure that the activity is engaging and that the work is done neatly. Have fun!
Blues Clues Coloring Sheets