Printable Bugs Bunny Coloring Pages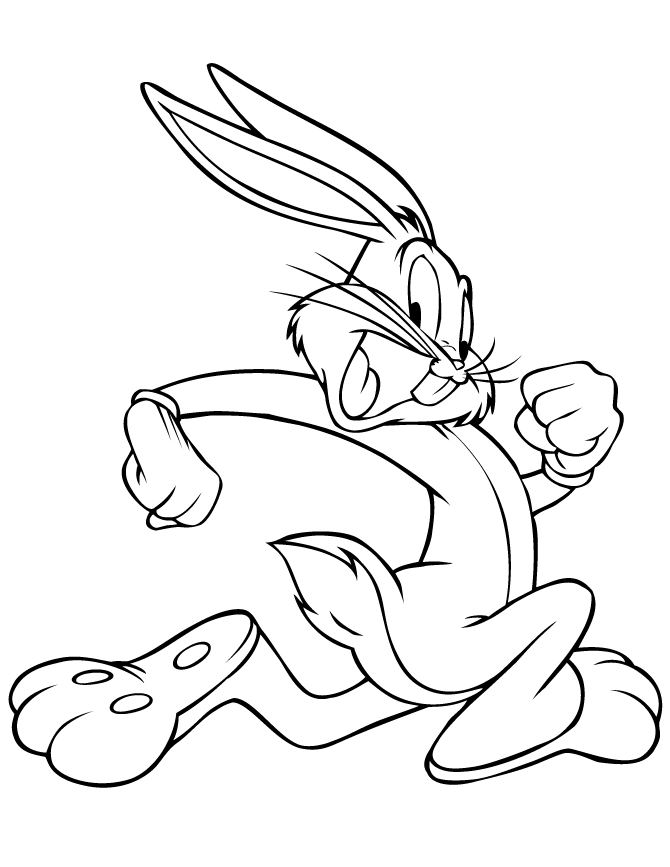 Bugs bunny is the most popular animated cartoon character of the Looney Tunes produced by Warner Bros. This grey-haired bunny is very witty, relaxed and has a passive personality. "Eh, what's up doc?" is the famous catchphrase of this carrot chewing mischievous bunny. Your kiddo would be thrilled to see a color sheet full of Bugs Bunny images.
Color the Bugs bunny in gray and white crayons for a more realistic look. The child's joy will intensify further if you join him to do the painting.
Bugs Bunny Coloring Sheets