Printable Chinese Dragon Coloring Pages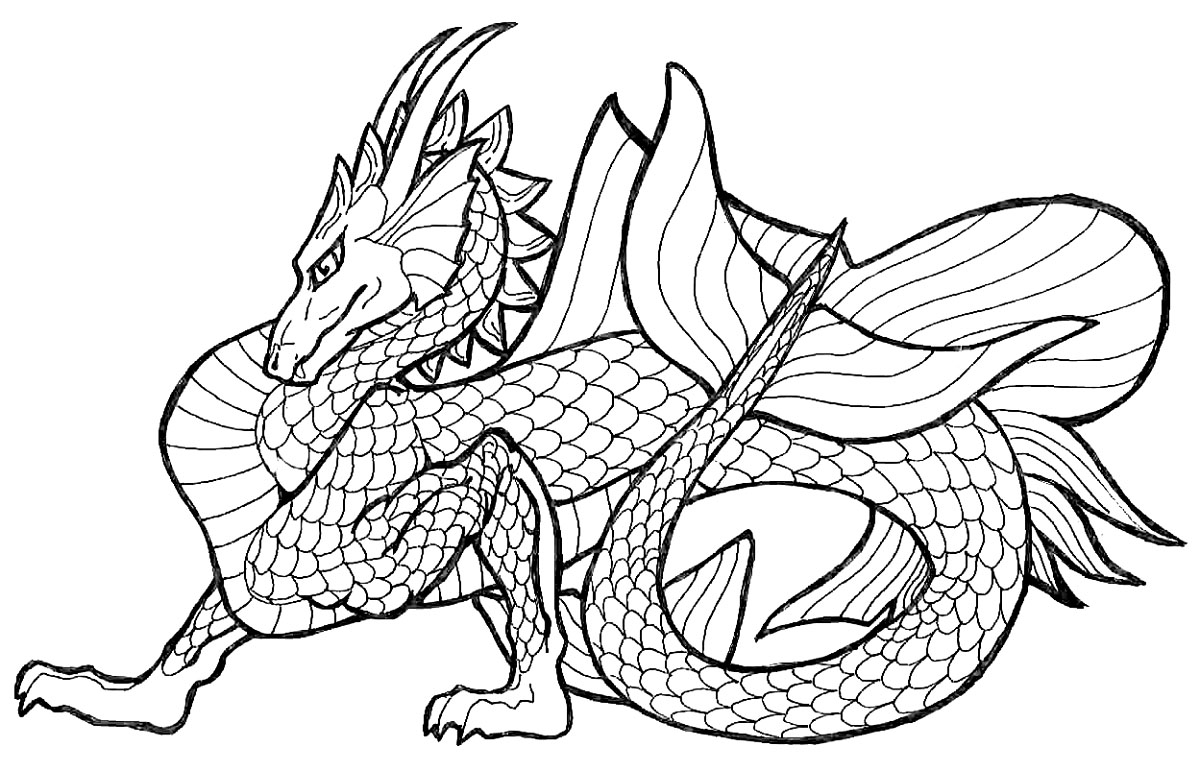 Chinese dragons are huge snake-like creatures that are mentioned in Chinese mythology and folklore. Their colorful body and striking features have made them a popular subject in kids' coloring pages and tattoo designing.
Kids can see here its long elongated body, sharp claws and wings. Green, red, black, orange and other bright colors will be appropriate for these images. It will be a nice way to explore the creativity of children. Kids can also use these easily printable drawings as wallpapers after coloring them.
Chinese Dragon Coloring Sheets