Printable Donald Duck Coloring Pages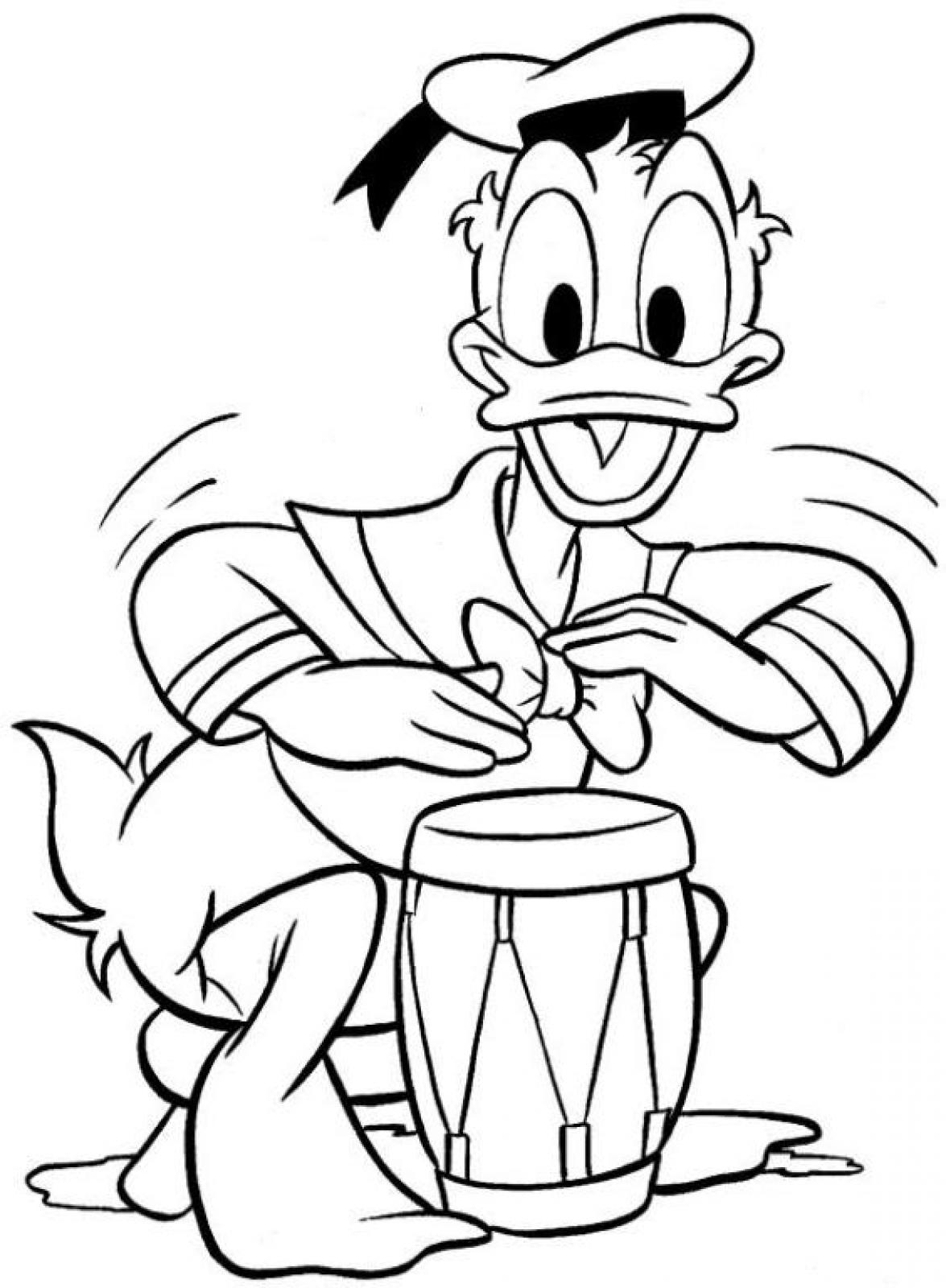 Who does not know the famous animated character Donald Duck. The popularity of this anthropomorphic duck goes side by side with his friend Mickey Mouse. Kids love this character for his mischievous behaviors and temperamental personality. By coloring the following images of Donald Duck, kids can spend some more times with their favorite cartoon character.
Kids will need the blue shade of crayon to color his usual sailor shirt and cap. However, kids can apply other color shades in the drawings, where Donald's interest in golf, gardening and music are displayed. The presence of other characters, such as Mickey Mouse and Daisy Duck, allows children to exercise colors on those drawings as well. Moreover, some of the pictures will look nice on kids' walls, when done coloring.
Donald Duck Coloring Sheets