Printable Kung Fu Panda Coloring Pages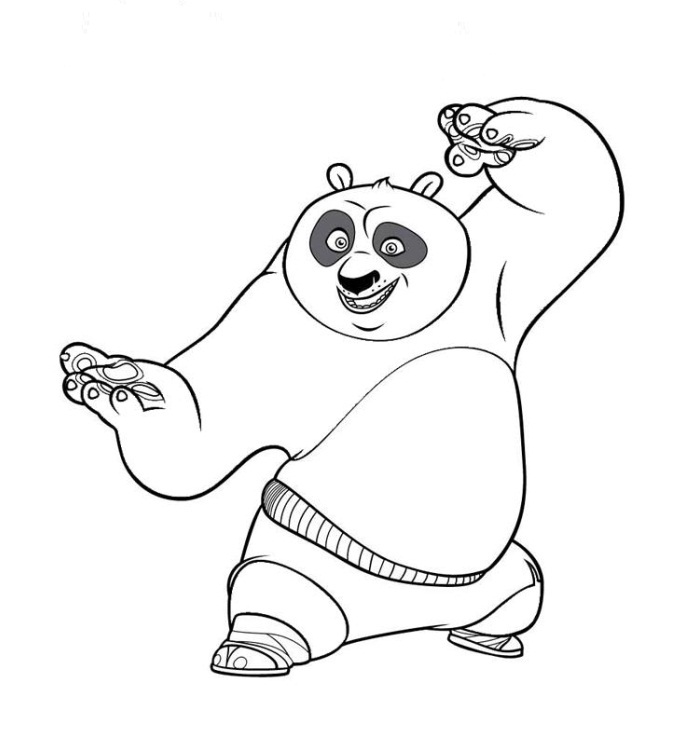 The overwhelming reception of the Kung Fu Panda movies exemplify how much it has been appreciated by children all over the world. Considering this fact, what can be more exciting and pleasing for children than coloring their favorite animated character Po doing his kung fu moves?
Other than coloring Po in his typical white and black avatar, kids can also exercise colors on other characters of the movies, such as Tigress, Master Shifu, Monkey, Crane and Viper, along with the evil Tai Lung. The fighting skills of all the characters are acutely portrayed over here. Moreover, these drawings may grow interest in children for martial arts and other self-defense lessons.
Kung Fu Panda Coloring Sheets