Printable Pocahontas Coloring Pages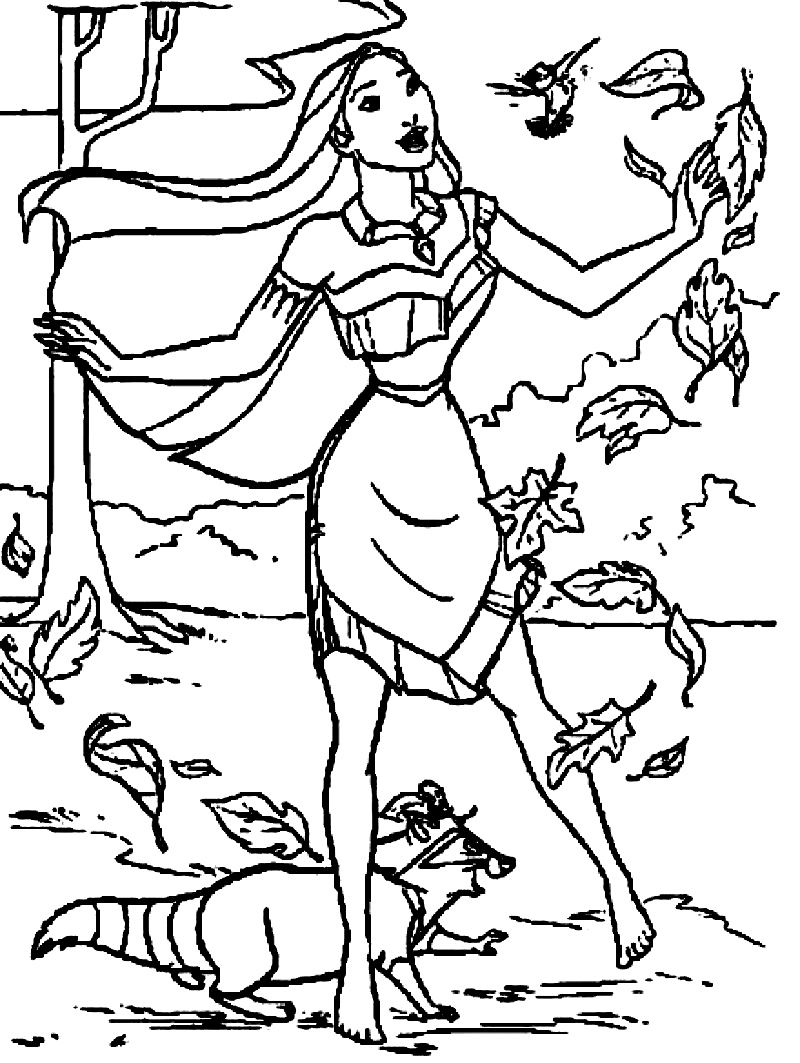 The title character from the 33rd Disney animated classic Pocahontas was an instant favorite to children for her independent nature and unique attire with her windswept long hair. Being one of the many Disney films based on real-life characters, Pocahontas still lives on in the hearts of children and adults alike.
Her attires and accessories are as impressive as her looks, which are acutely portrayed in these free coloring pages. Other characters of this animated film, such as John Smith along with Pocahontas' wild friends Flit and Meeko are also included in the images. Kids can exercise different shades of crayons in the background landscapes as well.
Pocahontas Coloring Sheets