Printable Rangoli Coloring Pages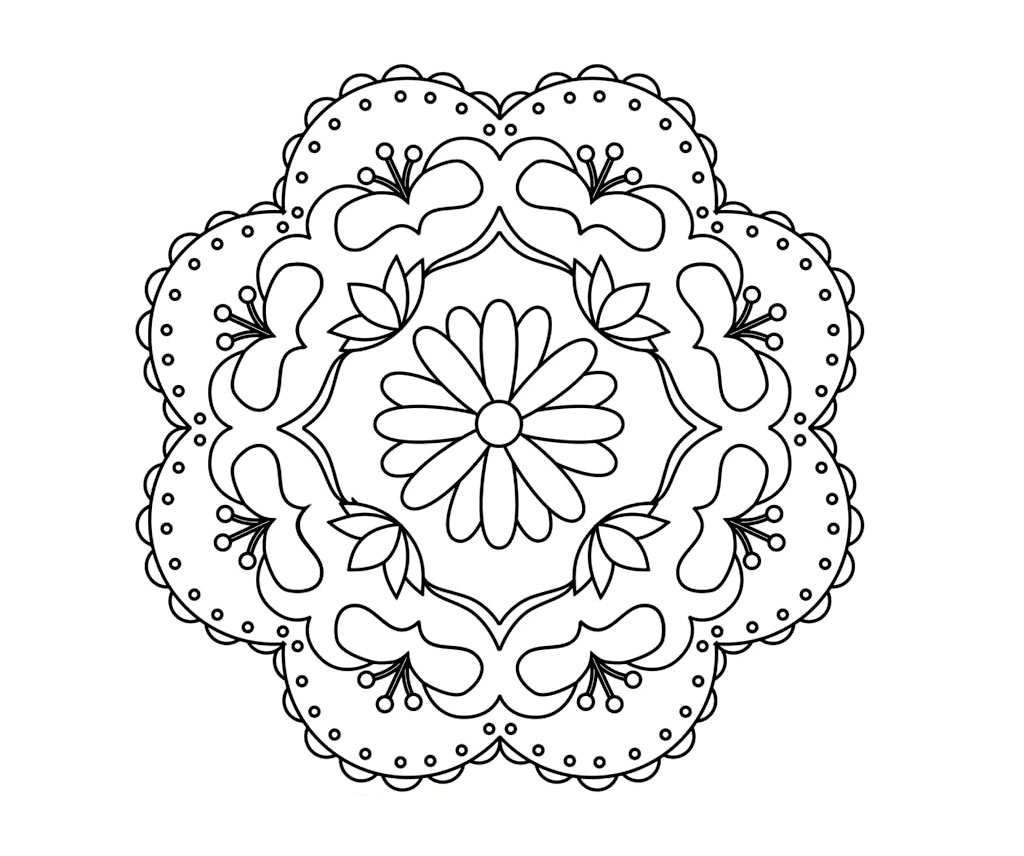 Rangoli refers to various designs, which are usually used in many festivals, such as, Holi, Diwali, Navaratri and others. Their bright and colorful attributes satisfy children's need of using bight and vibrant shades of crayons. Usage of multiple colors will really make these images more attractive and pleasing.
These well worked rangoli drawings can be used to decorate walls, floors and ceilings of your house on special occasions, such as weddings and birthdays. Moreover, kids can learn how to draw such beautiful rangolis from these images.
Rangoli Coloring Sheets