Printable Sheep Coloring Pages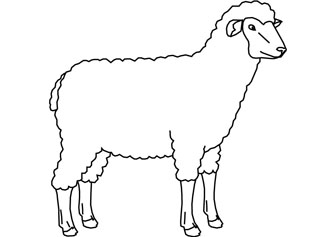 "Baba black sheep, have you any wool?" This is one of the nursery rhymes that we all have learned in childhood and can seldom forget. It tells us about an animal, sheep and the fact that its wool can be used for different purposes. Toddlers who go to play schools often are made to learn about domestic animals and wild animals and a sheep is usually placed in the former category.

Well, you can get hold of these coloring sheets that are full of pictures of this farm animal and involve your kid in coloring them. Make sure that your child pours the colors correctly and that there is no overlapping. Make the activity enjoyable and recite the famous rhyme all along.
Sheep Coloring Sheets