Printable Shrek Coloring Pages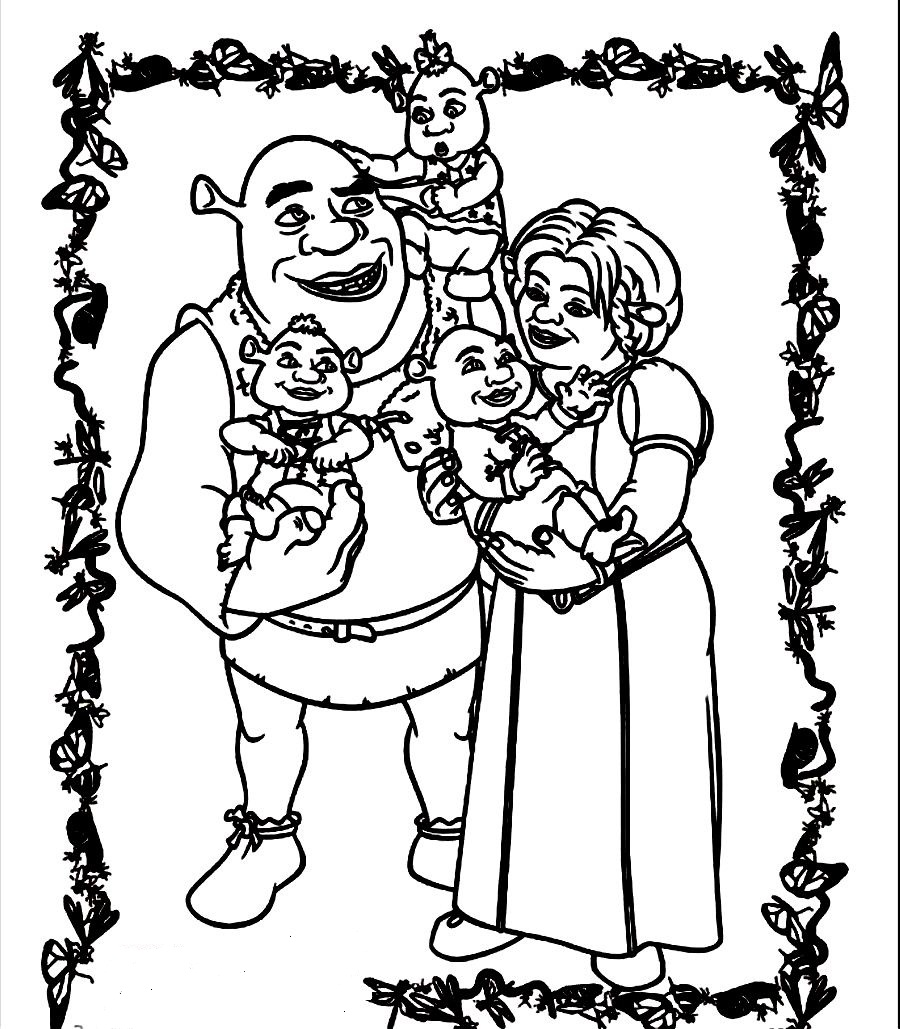 Shrek, released in 2001, is a popular animation film for kids. The film is loosely based on a 1990 fairy tale book (which is also called Shrek) by William Steig. Shrek, a grouchy green ogre, along with his friends, immediately rose to fame with the release of the film.
Shrek, here, is presented with his family and friends. With variation in coloring sheets, your kid would surely not be bored while coloring Shrek and other characters. The coloring sheets include Shrek and Fiona, Shrek characters, Shrek donkey, Shrek dragon and many more.
Collection of Shrek Coloring Sheets