Printable Tangled Coloring Pages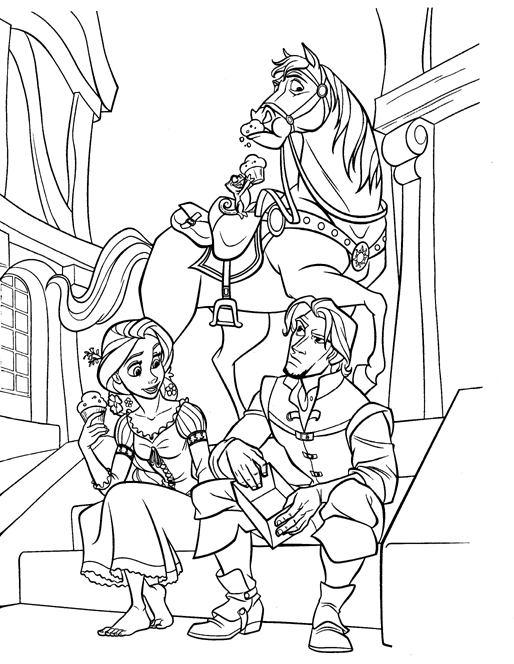 Taking inspiration from the fairy tale "Rapunzel" by the Brothers Grimm, Tangled is an animated movie. It tells the story of how a doomed princess of the same name is captured by another character called "Mother Gothel" for her magical hair and how she finally escapes from such a situation after a lot of adventure. Now, if such a beautiful movie has not been by your kid, you may at least introduce him to the characters in a creative way.
Get hold of these coloring sheets that are full of images of this movie and help your child in painting them. You may also assist him initially. Insist upon selecting crayons over watercolor since the latter may be difficult to handle. Make sure that the work is neatly done and that the work is not boring. Have fun!
Tangled Coloring Sheets