Printable Veterans Day Coloring Pages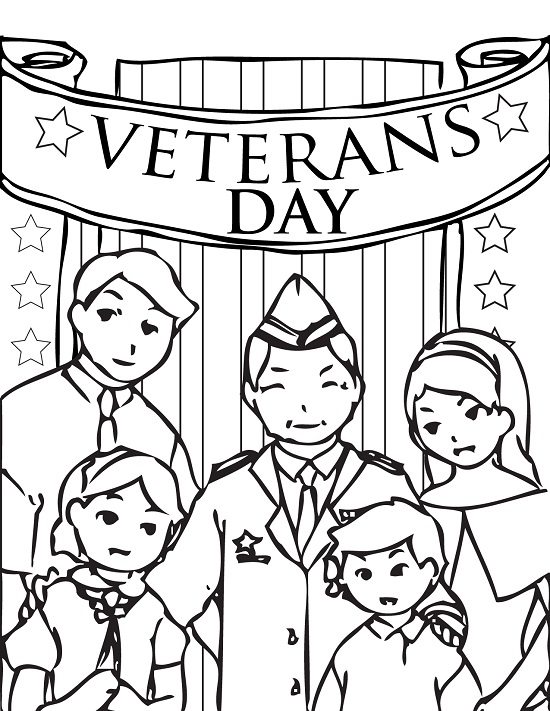 Veterans Day is a public holiday, given to honor people who served in the Armed Forces of the United States and is held on 11th November that marks the end of the hostilities of the World War 1. It takes a lot of courage to face the terrible situations that might emerge in a war field, and it is our responsibility to grow an awareness among our kids regarding the importance of such days.
To make your little one conscious of the value of such a holiday, you may get hold of these coloring sheets that come with different images that effectively depict the varied activities that are done on this day. As your inquisitive child colors, explain the details and make sure that he absorbs the spirit of the day.
Veterans Day Coloring Sheets