Printable Nativity Scene Coloring Pages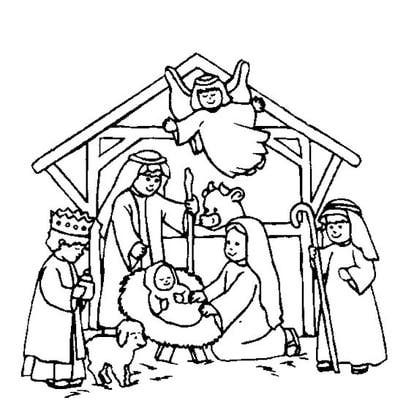 This is something really beautiful, the Nativity Scene that refers to the depiction of the birth of Jesus. We all know how the birth of baby Jesus was announced by the angels and how he too birth in a stable. Children being curious at times want to know more of this amazing story. Now, there's a creative way present.
You may get hold of these coloring sheets that full of pictures of nativity and help your kid in coloring them. You may also assist him initially. Influence him to select crayons as they are easy to handle, Make sure that the coloring is neat and that the activity is fun filled.
Nativity Scene Coloring Sheets