Printable Captain America Coloring Pages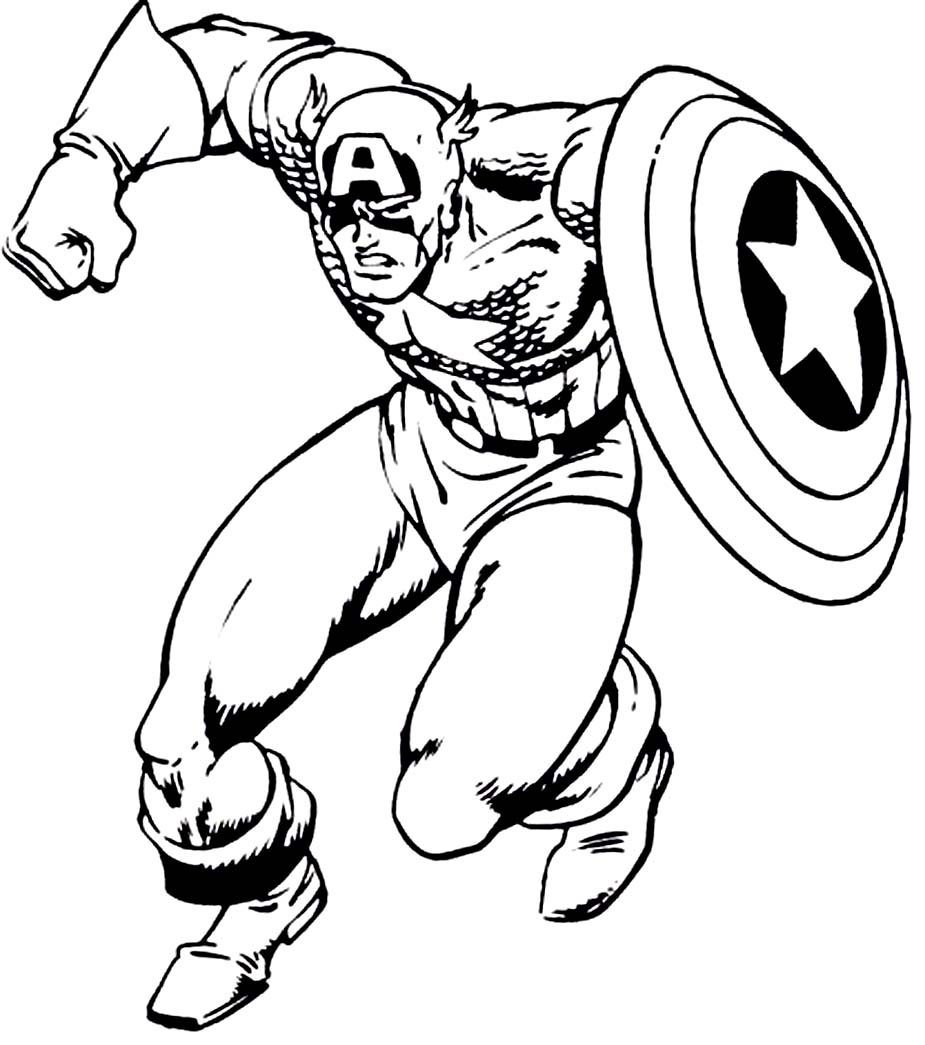 The Captain America coloring pages are receiving special attention since the huge success of the latest Captain America film. Here kids have another chance to look at their favorite Marvel superhero through the following coloring pages.
His costume along with the mask and shield are brilliantly portrayed in these drawings. Whether performing valiant stunts or punishing the bad guys, these free images of the crime-fighting superhero will surely lure children to draw out their crayons and color them in his typical red, white and blue attire. Kids can easily print out these free images and paste them on their walls, doors and tables.
Collection of Captain America Coloring Sheets