Printable Mustang Coloring Pages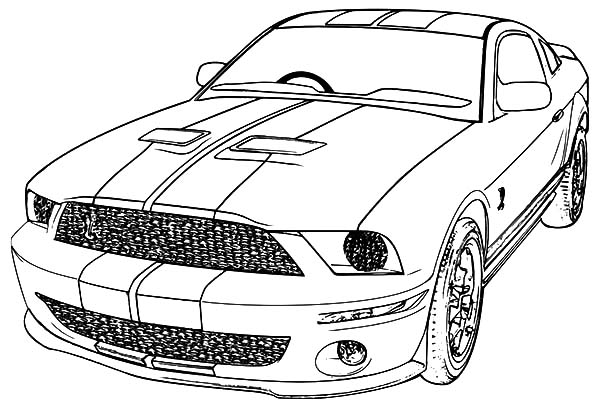 Mustang is an American muscle car. Built by Ford, the logo of a horse on the grill symbolizes the combination of power and speed. Right from its debut in 1964, this car is a hot favorite of automobile lovers worldwide. The name Mustang is given by its designer Jhon Najjar who was a big fan of WW2 fighter plane P-51 Mustang fighter. If this car is in your kid's toy collection, then Mustang coloring page will be the ideal gift for him.
Mustang comes in vivid models and colors. Red, yellow and blue looks awesome on the car. The printable Mustang coloring pages have classic convertible as well as the modern Shelby edition images. Doing the coloring with crayons is most suitable. Give more info about the car to your kid so the adrenaline drive of painting the image gets high.
Mustang Coloring Sheets