Printable Yugioh Coloring Pages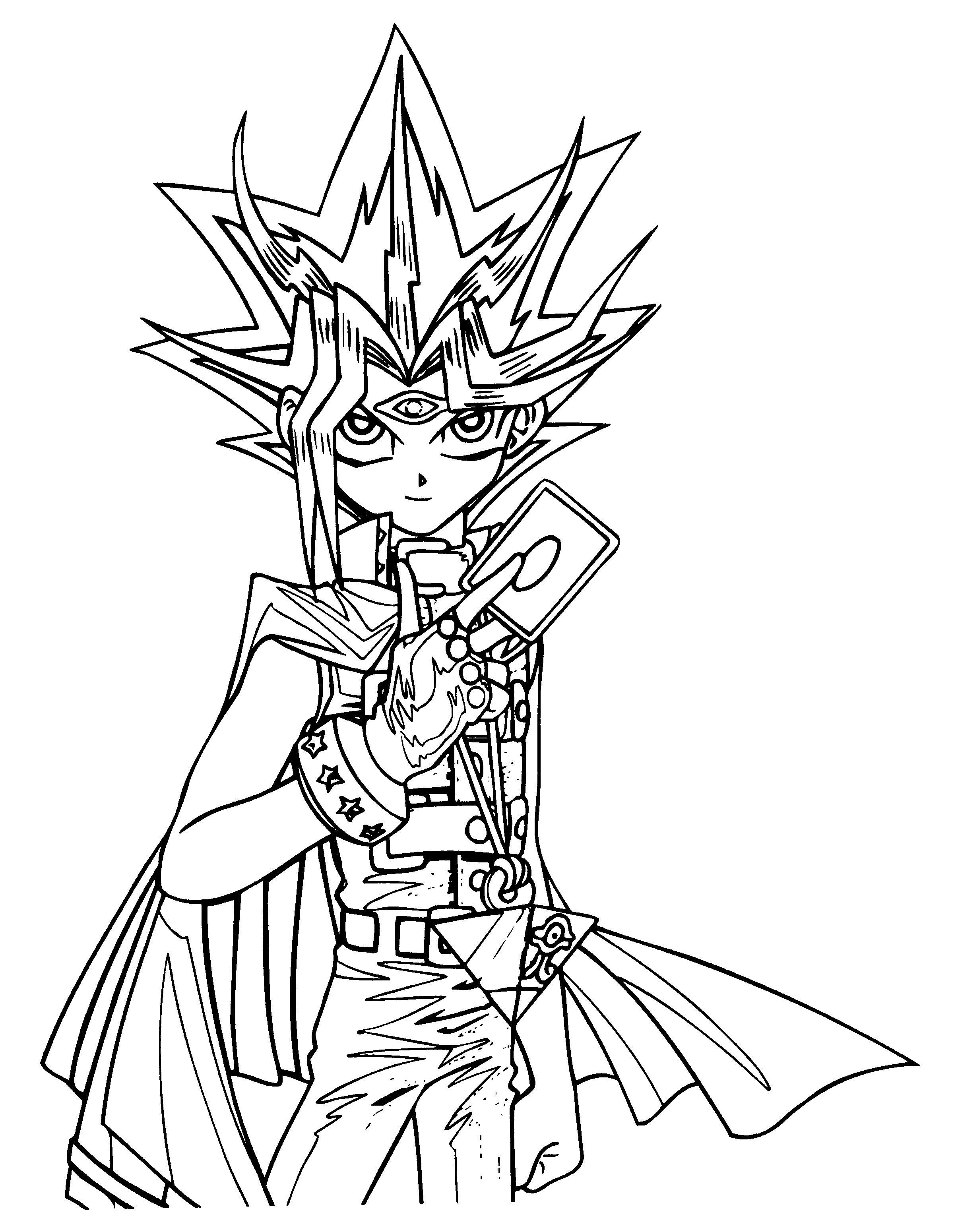 Yu-Gi-Oh! is a popular Japanese manga series regarding gaming. It is written by Kazuki Takahashi. This manga series deals with the story of a timid young boy named Yugi Mutou. From 30th September, 1996, to 8th March, 2004, Yu-Gi-Oh! was published Shueisha's Weekly Shōnen Jump magazine.
Here, in these coloring pages, the main character is presented in various poses with different expressions. Other coloring pages include Yu-Gi-Oh! dark magician girl, Yu-Gi-Oh! dragon, Yu-Gi-Oh! monsters and Yu-Gi-Oh! cards.
Collection of Yugioh Coloring Sheets